Introduction
Another weekly meeting, just what we need right? Well I can't speak for the other meetings, but the Weekly Maintenance Scheduling meeting, that's an important one. Let me tell you why I think the Weekly Maintenance Scheduling meeting is the most important and deserves our greatest efforts to get it right.
Reasons why the Weekly Maintenance Scheduling Meeting is Important
If this meeting goes well, we will perform more planned work. If we perform more planned work, we automatically have a safer workplace (over one where we are more reactive).
The outcome of this meeting has a direct effect on our ability to produce quality goods for our customers.
The productivity of the entire maintenance and operations organizations is directly affected by the quality of this meeting.
It happens every week – so we have many chances to get it right (or suffer when it goes wrong.)
That a safer workplace should be reason enough, but the other 3 are pretty compelling as well. Look at number 4 "It happens every week." This means we are going to have a whole bunch of time and a whole bunch of man-hours tied up in this meeting when all is said and done, and hopefully we have something to show for it.
Because we are holding this meeting every single week, and it is so important to our success, we need to look at it as that one thing we really need to get right. This, above all other meetings, needs to be the one that we refine and continue to improve so that it does in fact produce that increased performance in the following weeks. This meeting is our one best chance to get it right.
Lets take a look at a few tips to a more effective Weekly Maintenance Scheduling Meeting
Tip 1: Not too Many, Not too Few……
Let me walk into a meeting room filled to the rafters with people and I known one thing for sure, this is going to take a while. Big meetings are not necessarily effective meetings; in fact the opposite is likely true. Big meetings become political mud holes, where we wander from the agenda and try to solve problems within this meeting, that are best tabled and solved in another forum. All of this serves to slow decision making and drag the meeting on much longer than it really needs to be.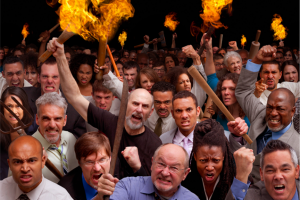 A better idea is to invite just the right amount of people to the table. Who are these right people? It goes back to the resources and information we are trying to manage:
Availability and Access to the Equipment – Operations
Availability and Deployment of Workers – Maintenance
Availability and Delivery of Materials – Storeroom
Maintenance Backlog and Draft Schedule – Maintenance Planner
So who from these disciplines must attend this weekly meeting? My advice is that we need someone (not everyone but someone) who can make a commitment to the schedule for their part of the organization while they are sitting at the table. No going back to check, no asking permission. We came to table to make a deal (a similar deal to the one we made last week, and will make next week), so lets make that deal.
Tip 2: Why are we here?
We should not be making this up each week. We walked in the door knowing what we are here to talk about, and what the outcome is going to be, so lets drive some discipline into that agenda.
Meetings without an agenda tend to wander, and when they wander people get bored. Do you wonder if people are bored at your meeting? Here are some clues:
They show up late or don't show up at all
They are staring at their smartphone the whole time
There is a steady stream of people stepping outside to take a phone call.
Here is some advice on setting an agenda for this weekly maintenance scheduling meeting:
Keep it short – definitely less than 60 minutes – hopefully less than 30 minutes
This meeting is not to create the schedule, it is to approve the schedule. This means some people are going to have to do some pre-work before this meeting begins (resource availability locked in, production schedule firm, work list frozen, schedule drafted, etc.)
Keep the agenda short. Something like:

Here are the statistics from last week:

Schedule Compliance
Emergency Work Added (Schedule Breakers)
Work Rescheduled from Last Week
Reasons we had to break the schedule

Here are the 5 high priority jobs for next week based on the backlog
Major Planned Downtime Scheduled for X, Y, and Z
This schedule represents 100% of Labor Capacity
Any emergency changes since we locked in the work list
Any emergency changes to Labor Capacity
Here are the 3 major risks to our schedule compliance
Tip 3: Lets show some discipline!
Holding an effective scheduling meeting is not sexy, it takes discipline. Everyone must show up on time, prepared, ready to get to work. Here are some tips to maintain that discipline:
Don't move the meeting – same place same time every week. Move other things if you have to, but not this one. Remember, you have the productivity of everyone working next week in your hands.
Start the meeting on time, no matter what. Make a commitment to each other that this will be the meeting that we do right. Start on time, stick to the agenda, don't be shy about tabling a discussion to be picked up at some other meeting at a later date and time. This meeting is not to problem solve, but rather to validate the schedule for next week.
Speak openly and honestly about issues and facts. No politics or personal agendas in this room. All that matters is:
Providing a safe working environment (low injury rate)
Minimizing both Planned and Unplanned Downtime (high OEE or MTBF or Availability)
Achieving the Highest Utilization of our People (high schedule compliance)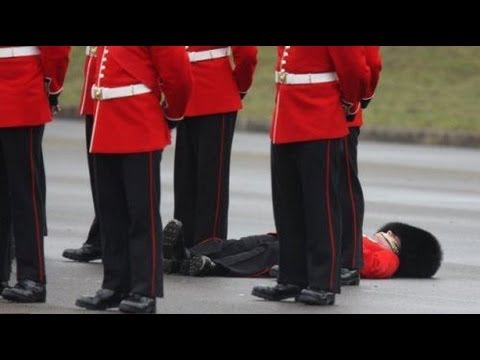 Conclusion
This is a tough one. You really need to have a group of people functioning as a team to get this right. We have to come to the conclusion that we are all working towards the same goal, and that success will only come if we communicate clearly and cleanly so that we all share a common understanding. Easy to say and very difficult to do. If you keep your mind on the goal and talk about it often, things will flow much more smoothly.
Best of Luck and Mahalo