It may be hard to believe, but the success or failure of your shutdown (outage, turnaround) is determined long before you shut down the equipment and begin the event. While many treat the shutdown as a marathon event that must be survived, the insightful among us know that it is the actions that occur in the t-12 months, t-6 months, t-2 weeks, and even t+2 weeks time frames that really determine the success or failure of our efforts.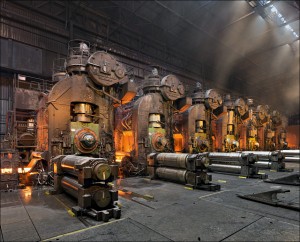 Successful shutdown management requires a well-established process that pulls the entire organization together in preparation for the event; working together as a team to meet clearly defined goals and objectives. To reach these goals, each team member must clearly understand:
The process we will follow to get there
The milestones and deadlines we must meet
Their individual contribution – both in activity and decision-making
The organizational structure as it applies to the shutdown itself
Specifically how we will measure success
I like to test people's knowledge of this information, informally and on the spot to determine how well they are informed. If they cannot provide clear and accurate answers to these questions, it means that I have not done a good enough job at communicating and that I have much more work to do. If people cannot produce a passable answer off the top of their heads, then they are unlikely to be influenced by the process as they make their day-to-day decisions to prepare for the shutdown.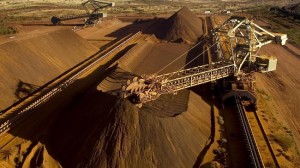 Building the type of coalition necessary to ensure success represents a social science and not a physical science, and as such, there can never be a single formula for success. Each organization must look at what has worked for others and adapt these lessons learned into their own way of thinking, communicating, and interacting towards the common goal.
Here are some questions to ask when establishing your own process that will fit your needs. If we are to have a successful shutdown, we must have clear and repeatable answers to these questions at a minimum.
10 Questions for Successful Shutdown Managers
How do we measure the success or failure of our future shutdown (budget, time, safety, % work completed)? Are our measures of success clearly understood by everyone affected by the shutdown?
When will we stop allowing new work to be added to our shutdown plan? What is our cutoff date?
How do we ensure that the ideas of all parties are integrated into one single plan that drives the organization forward? How will we communicate this plan to everyone affected by the shutdown?
If an emergency arises after the cutoff data and we absolutely must add work, who will approve this and what is the formal process for justifying this addition?
How do we pick that small handful of jobs that will occur during that shutdown that pose the greatest risk to our success, and how to we prepare ourselves for those factors that are likely to go wrong on these jobs?
When must all of our procurement activities be completed?
How will materials be stored and delivered during the shutdown?
How will we prepare the contractors prior to the start of the shutdown so that they can engage the moment the shutdown begins without delay?
How will we perform a final check just prior to the shutdown, and are there any conditions, should we find ourselves in that situation, that would cause us to wave off or delay the start of our shutdown?
How will we ensure that we measure and communicate our success after the fact, and equally as important, integrate the lessons we learn into our next shutdown preparation?
So I have probably given you more questions than answers in this posting, but in the end, when moving an organization forward, your ability to answer these questions for yourself is more important than blindly following someone else's path.
Seek to find ways to answer these questions yourself, but more importantly, to make them an integral part of your organization. Use the spot-check method I described above as a test of your efforts to engrain these elements into your way of doing business.
Best of Luck and Mahalo