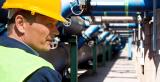 Repeatable, effective maintenance procedures are seen as "not required" by most maintenance organizations however this couldn't be further from the truth. Over my career I have seen thousands of examples of human variation creating equipment failure at the wrong time. We as humans are built to produce variation in almost everything we do. Most people deny that human variation exist however when I ask a manager, "Have you ever left your house and forgot something and had to return to pick up the item", they look at me sheepishly and say "yes, great point".
Many companies honestly believe there maintenance staff are paid to "know how to do it" without a procedure with specifications, step by step instructions, etc. What if a maintenance employee does "know how to do it" every-time? The question is "can they repeat a task to specification every time".
When management does not think there maintenance staff needs a repeatable, effective procedure one must take into consideration their staff's current skill level, current state mind, and current working condition, in order to mitigate human error. In addition, what would happen if new information presents itself based on failure data? The only way to insure this new information is used effectively would be to write or change a procedure.
Well-designed maintenance procedures will mitigate human induced failures and allow for continuous improvement to occur naturally. If you want to optimize equipment reliability then you must use consistently repeatable, effective procedures.
Just my thoughts.
What do you think?
Ricky Smith CMRP
rsmith@gpallied.com
PS: Because of my frustration in this area I teach a class on this subject. I want to help people keep their jobs and make organizations be the best. Running around chasing maintenance problems is not fun and it causes many people to loose their jobs.