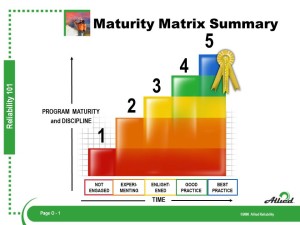 "The best way to predict the future is to create it"
- Peter Drucker
How does an organization evolve to the next level of Maintenance and/or Reliability Maturity? This question has been asked by Maintenance and Reliability Managers for as long as I can remember. Over the years I have found common patterns which affect the answer to this question.
1. Management has never actually seen an organization that has achieved the results they wish to obtain.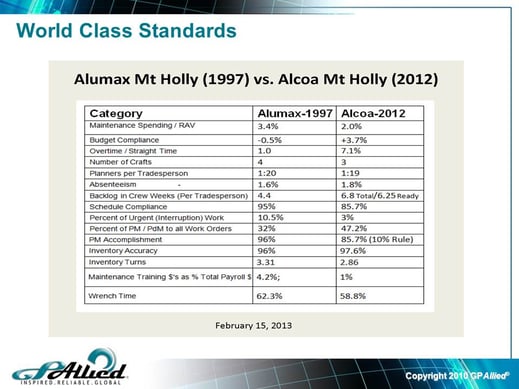 2. The task of changing an organization seems overwhelming if not impossible. (Changing from Current State to Future State)
If change were easy everyone would be at optimal state of maintenance and reliability
3. Everyone is looking for a simple solution to a big problem. The question is "how does a person optimize or just improve their maintenance / reliability program in your organization, area, etc."
Albert Einstein stated:
"The significant problems we face cannot be solved with the same level of
thinking we were at when we created them"
4. Relax and learn – many things will reveal themselves as you follow this journey, stay on the path to success you selected, do not be distracted.
Educate yourself in "Known Best Practices" in Maintenance and Reliability
Attend specific training in order to gain a theoretical or practical understanding of Known Best Practices

Speak with successful managers in maintenance and reliability

Attend at least 2 Maintenance Management Conferences, detail your agenda, learning sessions, case studies and meet with known "thought leaders" in Maintenance and Reliability

Visit a site which is known to follow Known Best Practices in Maintenance and Reliability
("Understand no organization is perfect however be careful where you visit)
Seek knowledge in "how to

change

and sustain a new organizational design
5. Educate your staff in what you learned (it is ok to use someone outside who aligns with your thinking and goals)
Develop a "required reading" assortment of articles, documents, sections in a book on Known Best Practices in Maintenance and Reliability which align with your vision. Begin engaging the conversation about known best practices. Do not begin to do anything at this point – conversation only.
Identify on-site training on specific topics which align with your vision, define your expectations of the personnel who attend (all of your key people must attend)
Educate senior management with a few simple articles which align with your vision
Develop the Business Care for Change (what is the value of change) which can be challenged in court
Assess the current state of your maintenance / reliability organization against known best practices. Hire a consultant you trust and who aligns with your vision. Insure all key staff members are involved in this assessment.
Develop an action plan with tasks, goals, targets, and a clear definition of roles and responsibilities for everyone (Use the RACI Model)
RACI defines who is responsible (the doer), who is accountable (the buck stops here), who is consulted (two way communication), and who is informed (one way communication)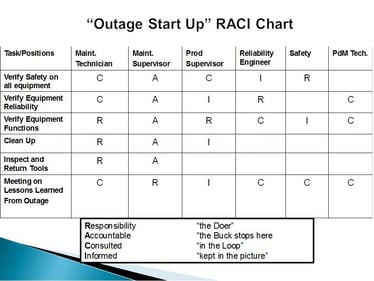 (if you would like a process document describing how to develop a RACI Chart, email me at rsmith@gpallied.com)
Step 7 – Execute the plan, manage the plan, and track the plan using whatever medium you wish so everyone knows "their score in the game". People like to be on a winning team.
Success can only be achieved by a true leader. Good luck on your journey.
=========================================================================================
Here are a few training sessions I recommend for yourself in a public setting and later training for your staff on site. These are my recommendations.
"Normal" Training Track www.gpallied.com
Fast Track Training Reliability Impact Training (high ROI and high impact)
If you have questions send me an email at rsmith@gpallied.com